TeleECHO Clinics
MACS TeleECHO™ Clinics follow a collaborative model of medical education that improves access to specialty care by linking expert specialist teams with healthcare providers and their practices through real-time, online learning sessions. Knowledge-sharing networks create a learning loop where community providers learn from specialists and each other. This allows best practices to emerge and increases access to high quality specialty care serving local communities. More about Project ECHO...
MACS currently offers three TeleECHO Clinics for providers in the primary care, maternal health, or opioid treatment program setting. Participants apply de-identified case based learning to master complexity. Each web-based TeleECHO clinic session will include didactic learning and case-based discussion.
If you would like to present a case, please submit the Case Presentation Form to MACS.ECHO@som.umaryland.edu or fax to 855-337-MACS.
---
Providers in a Primary Care Setting
Current Spring Cycle: March 2022 - July 2022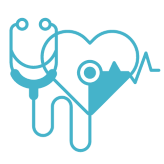 Starting March 16, 2022, join us every 3rd Wednesday of the month from 12:30 pm to 1:45 pm for presentations and discussions with Drs. Devang Gandhi, Michael Fingerhood, and Bethany Dipaula, PharmD.
March 16: Making Sense of Drug Tests
April 20: Opioid Use Disorder and Pain Management
May 18: Stigma
June 15: Pregnant patients with Substance Use Disorders
July 20: Management of OUD: Role of Opioid Antagonists
Registration is accepted on a rolling basis.
Benefits
Access to team of addiction specialists and peer learning community
Increase personal and practice capacity for high quality addiction treatment and patient care
Acquire new skills, competencies, best practices in substance use care
Continuing education credit (CME/CEU)
Who should participate?
Physicians, advanced practice nurses, and physician assistants
Pharmacists
Counselors and other staff involved in patient substance use care
Providers in an Opioid Treatment Program (OTP) Setting
Current Clinic Cycle: April 2022 - July 2022
Starting April 6, join us every 1st Wednesday of the month from 12:30 pm to 1:45 pm for presentations and discussions specially designed for providers in an OTP setting with Drs. Devang Gandhi and Aaron Greenblatt.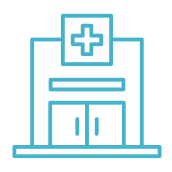 April 6: Harm reduction in an OTP
May 4: Low threshold approach
June 1: Ethical issues in OTP
July 6: Methadone dosing and patient safety
Registration is accepted on a rolling basis.
Benefits
Monthly case-based learning sessions
Consultation with experts and your peers on how to manage challenging cases
Focus on patient-centered care, harm reduction and best practices
Better understanding of OTP regulations
Free CMEs/CEUs
Who Should Participate?
Physicians, nurse practitioners, nurses and physician assistants working in OTPs
Clinical directors of OTPs
Counselors and other clinical staff in OTPs
Other clinicians involved in the care of OTP patients
Providers in Maternal Health Settings
Current Clinic Cycle: April 2022 - July 2022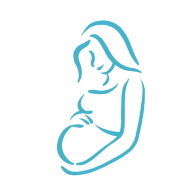 Starting April 12, join us every 2nd Tuesday of the month from 8:00 am to 9:00 am for presentations and discussions designed for providers in maternal health settings with Drs. Katrina Mark, Lorraine Milio, and Christopher Welsh.
Registration is accepted on a rolling basis.
For registration and more information including session details, visit the MACS for MOMs TeleECHO Clinic webpage.
MACS for MOMs is made possible through funding from the Maryland Department of Health.
MACS for MOMs is supported by the Centers for Medicare and Medicaid Services (CMS) of the U.S. Department of Health and Human Services (HHS) as part of a financial assistance award. The contents are those of the authors and do not necessarily represent the official views of, nor an endorsement, by CMS/HHS, or the U.S. Government.
What is Project ECHO?
Project ECHO® (Extension for Community Healthcare Outcomes) is a movement to connect local primary care teams with inter-disciplinary specialist teams to spread knowledge and amplify local capacity to provide best practice care for complex chronic health conditions. ECHO's goal is to enable rural and traditionally underserved populations to receive high-quality care, when they need it, close to home. This low-cost, high-impact intervention is achieved by leveraging technology to connect expert mentors and multiple local primary care providers in online video-conferencing TeleECHO clinics.
The ECHO model™ links expert specialist teams at an academic institution with prescribers in local communities to address the inadequate supply of culturally appropriate and accessible specialty care in rural and traditionally underserved areas. Together, they participate in weekly teleECHO clinics, which are like virtual grand rounds combined with mentoring and patient case presentations. TeleECHO clinics focused on the treatment of substance use disorders and behavioral health disorders have been operating since 2005 with significant success in increasing the number of waivered prescribers as well as improving geographic access to medication-based treatment in rural and underserved areas. Find out more from the University of New Mexico.
How to request information about MACS TeleECHO Clinics
The Maryland Addiction Consultation Service is administered by the University of Maryland School of Medicine and funded by the Maryland Department of Health, Behavioral Health Administration.